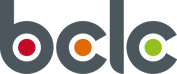 How BCLC automated its QA process + focused on agent improvement
The British Columbia Lottery Corporation used to devote countless hours to auditing customer support phone calls and chats. And yet, they rarely discovered specific feedback that could help their team improve.
Enter Tethr. Using Tethr to automatically conduct quality assurance, BCLC has been able to make significant strides in improving their overall experience with less manual work.
Learn more about how BCLC automated QA to improve agent performance and reduce costs.