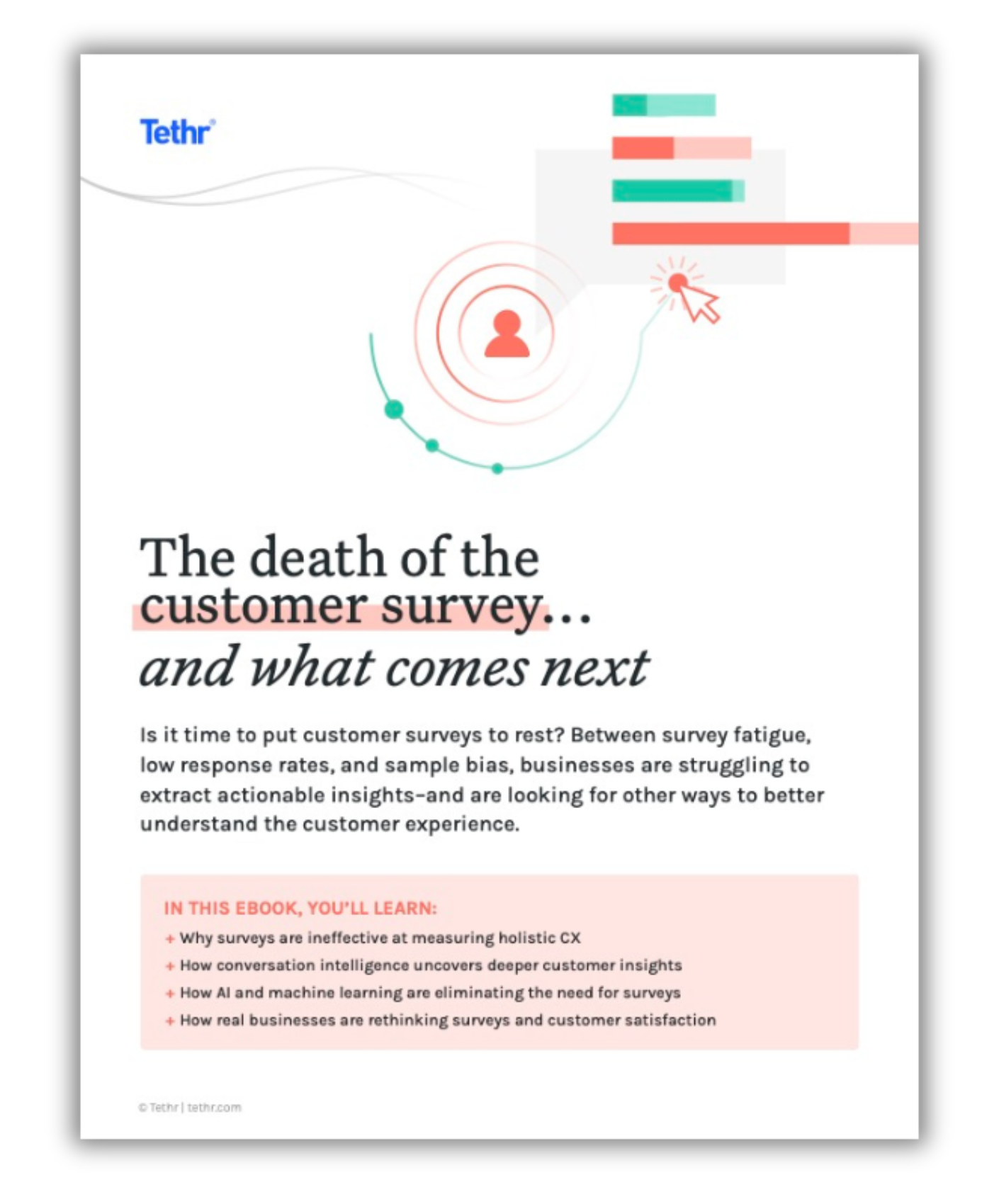 Is it time to put customer surveys to rest?
Between survey fatigue, low response rates, and sampling bias, businesses are struggling to understand and improve the customer experience. Download the ebook now to discover why surveys are dying, and how AI can help to replace them now.
Get your copy of The death of the customer survey to learn...
The most common types of surveys used + why they are ineffective

How conversation intelligence uncovers deeper customer insights

Insights from Rick DeLisi, co-author of The Effortless Experience: Conquering the New Battleground for Customer Loyalty, on the state of customer surveys

How CSATai can eliminate the need to survey your customers
"Businesses make decisions based on what they're hearing from their most vocal critics and fans while missing out on trends, insights, and sentiment from customers who don't complete surveys."